A packed Easyjet plane "narrowly missed" being hit by a drone flying at 8,000ft over Greater Manchester, an air safety report has revealed.
The UK Airprox Board, which monitors drone incidents, said the device passed "very close" to the cockpit window as it flew over Ashton-Under-Lyne.
It rated the incident on 4 September in its highest risk category.
The report added that a "definite risk of collision existed" and "providence played a major part in the incident."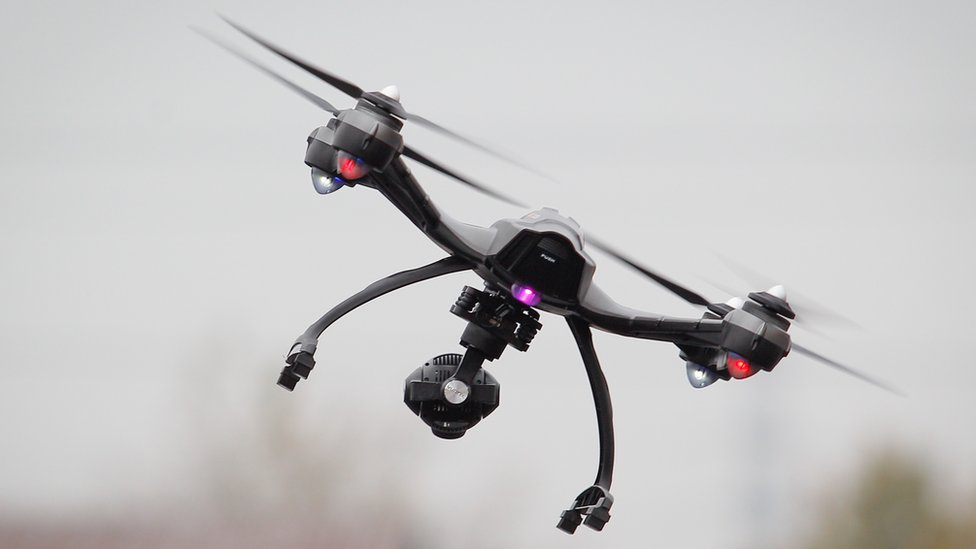 The pilot of the Airbus A320 which was flying from Manchester to Athens described the drone as being 0.5m (1.6ft) long with an estimated 10kg weight, the report said.
The jet carrying 134 passengers was flying at about 8,000ft which is 20 times higher than the legal limit to fly a drone because of the risk of a collision with a piloted aircraft.
An Easyjet spokesman said: "We are aware of the report and fully supported the investigation by providing all requested information.
"Easyjet recognises the growing popularity of drones and therefore welcomes efforts by EASA, the CAA and other regulators across Europe… to take this issue seriously and ensure that the correct measures and regulations are put in place to ensure the safety of aviation is not compromised."