The deal on fisheries required concessions from both the EU and the UK – but that only gets them to 2026, when the same issues return
Until then, the British make modest inroads into Europe's share of catch quotas, much of that for species Britain has to export
The penalties for breaking this short-term deal could be severe, and serve notice that access to European markets will come at a price, in access to British waters
'Kicking the can down the road': it was one of those expressions that came to characterise four and a half years of Brexit negotiations, as two prime ministers struggled to find a way to square impossible expectations in their own ranks with a formidable negotiating team on the other side of the table.
It hasn't ended. The fisheries can has been kicked down Cannery Row to 30 June 2026. The issue wasn't resolved. It was postponed.
Some time before that date – probably not long, if recent experience is any guide – we'll be pitched back into the most difficult bit of the Brexit negotiations.
Some things will have changed by then. UK vessels will have around an eighth more of the total catch from UK waters, or roughly 25% more than they have now. They will have received £100m from the UK government to expand and update the fleet.
And perhaps there will be a more realistic set of expectations of what Brexit can achieve.
In some ways, fish was the starting point of Brexit – the 'expendable' sector in the 1970s that stoked up resentment for the next 50 years.
That partly explains why it was the last issue to be resolved – still in dispute even hours after the scheduled Christmas Eve announcement time for a deal had come and gone.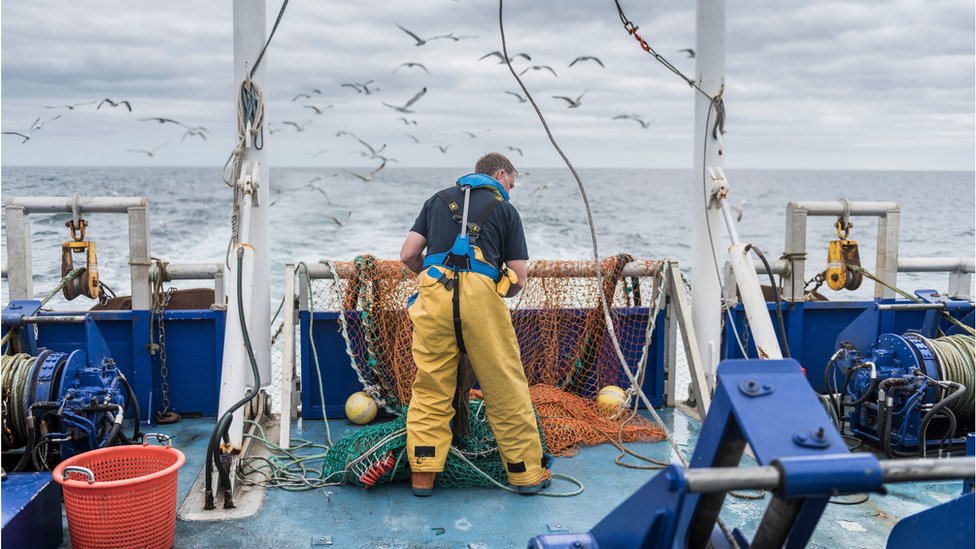 And while the negotiators dispute has ended for now, it is one of the most hotly contested elements of the outcome. Fishery organisations, along with the Scottish National Party, say it is deeply or bitterly disappointing, and that promises have been broken.
The UK government concedes that it had to give some ground, but got most of what it wanted. And to the SNP, Conservatives hits back with the accusation of 'hypocrisy' – that SNP policy is to get Scotland back into the European Union, and its Common Fisheries Policy.
Sovereign rights
"Annexe Fish.4: protocol on access to waters", on page 899 of the EU version of the agreed text, sets out the most contentious issues with more clarity than you'll find on most other pages.
It uses British language about "independent coastal states" exercising "sovereign rights". It asserts that sharing of waters should be negotiated annually – again, a British demand.
It takes the EU view in "noting the social and economic benefits of a further period of stability", it continues the fishing access established over recent years.
That period lasts longer than the British wanted, and less time than the EU would have preferred, resolving the trickiest of issues in two brief sentences: "Article 1: An adjustment period is hereby established. The adjustment period shall last from 1 January 2021 until 30 June 2026".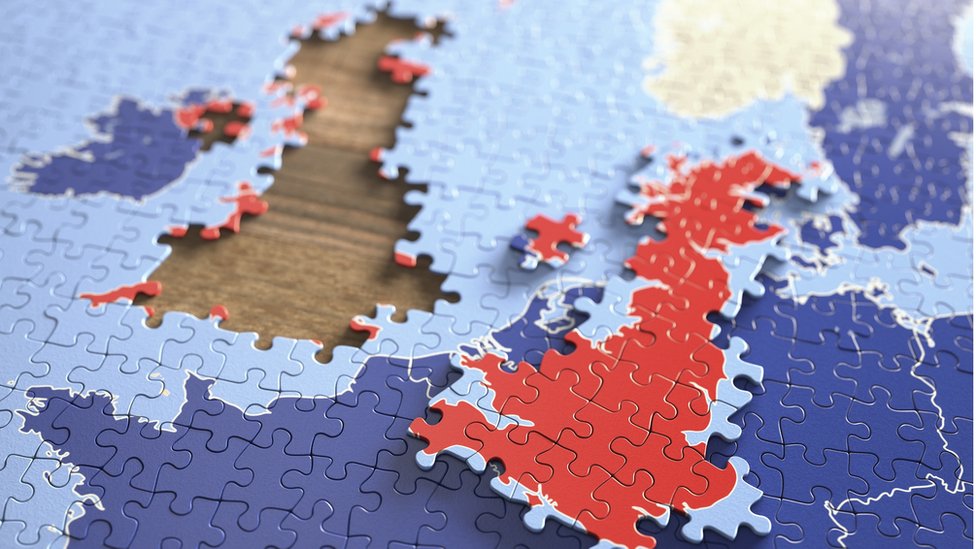 During those five and a half years, shares will be "reasonably commensurate" with recent shares of fishing quotas and opportunities. Those stocks not restricted by quota are to retain the average tonnage of EU catch in UK waters (and vice versa) during 2012 to 2016. The same boats, or their direct replacement, must be allowed into each other's waters.
But then? The answer is on page 274: "Any subsequent changes to the shares… after 30 June 2026 are a matter for the relevant multilateral fora". In other words, back to the negotiating table.
Sprats and pouts
The British side established the sovereignty issue. But for the period of the transition, they got much less of a cut than the British fishers expected in European quota.
According to the National Federation of Fishermen's Organisations, using figures that were briefed on Christmas Eve but don't appear in the agreement document, UK boats will see an increase of 25%. The Federation quotes officials saying 2021 will see a 15% increase, and from 2022 to 2025, each year will see an increase of only 2.5%.
It won't be uniformly across all species. An annexe in the UK-EU agreement sets out the changes across stocks in different sea areas. Fisheries expert Griffin Carpenter, of the New Economics Foundation, explains that the really big increases in quota for UK vessels are in species they don't target much now, and for which there isn't much market in Britain; North Sea hake, up 36%, west of Scotland saithe, up 33%, English Channel sprat, rising 32%.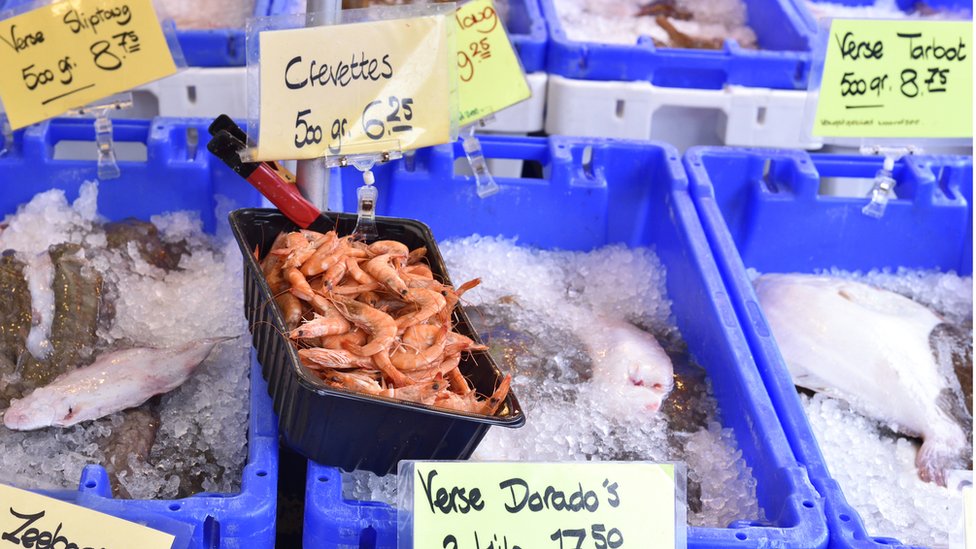 Likewise Norway pout caught in the North Sea, for which British boats will gain a 20% increase in share of the total catch. But starting from a very low base, that's a 400% increase in the amount they can land.
The most lucrative species are the ones where the UK's boats already have a share, and the relative increase in catch quota is more modest: herring, mackerel and whiting, which are mostly exported.
Possibly the best news for the white fish fleet, many of them out of north-east Scotland, is that the quota for cod is up 29% in the west of Scotland sea area, 22% around Rockall and 10% in the North Sea.
Retaliation
At least they know they can sell cod in the UK. Many of the other species require access for exports to European markets. And that's why it's worth taking a look at page 275 of the agreement: "Article FISH.14: Remedial measures and dispute resolution". That's where the Europeans set out their response if they lose any more than the agreed quota changes in the next five years.
First, they would block access for UK boats in EU waters. Then they would introduce tariffs on fishery products. And if that's not proportionate to the "economic and societal impact", they would introduce tariffs on other goods.
If that still isn't commensurate, they have a right to suspend the whole trade deal, and include in that the reciprocal agreement on road transport.
Such measures are subject to a tribunal judging whether these "remedies" are fair and proportionate.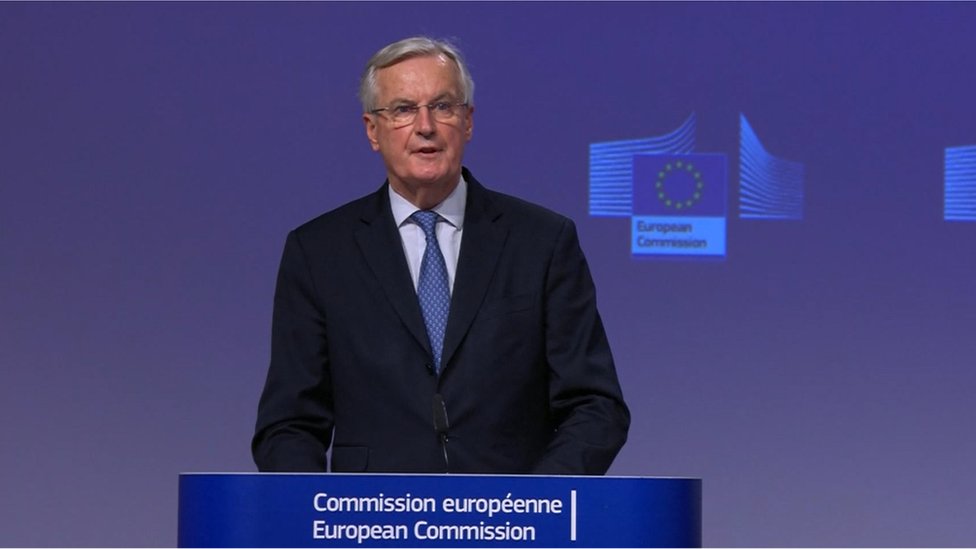 But the message is clear: break this deal on fisheries for the next five years, and the EU will use the agreement to throw the kitchen sink at Britain in retaliation.
It also serves notice that any deal after June 2026 is going to link access for European vessels into UK waters with access of UK fishery products to European markets.
That shouldn't surprise us. In negotiating the deal, Michel Barnier has made it clear that the two will be tied together: asserting British sovereignty comes at a price, and that price will be access to Europe's marketplace.
It's a reminder that the deal struck on Christmas Eve begins with no tariffs or quotas. But as Britain chooses to diverge, there's no guarantee that it will stay that way.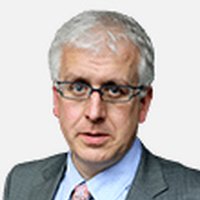 Douglas Fraser
Business/economy editor, Scotland