An "extremely manipulative" man who hacked girls' Snapchat accounts and blackmailed them into sending him intimate images has been jailed.
The Crown Prosecution Service said one victim of Akash Sondhi had attempted suicide as a result of his blackmailing
Akash Sondhi, 27, of Chafford Hundred, Essex, admitted to 65 offences between December 2016 and March 2020.
Essex Police said Sondhi targeted 574 victims across the UK, Australia, Hong Kong, Romania and other countries by hacking into their accounts on the picture-sharing service.
He was sentenced to 11 years in prison.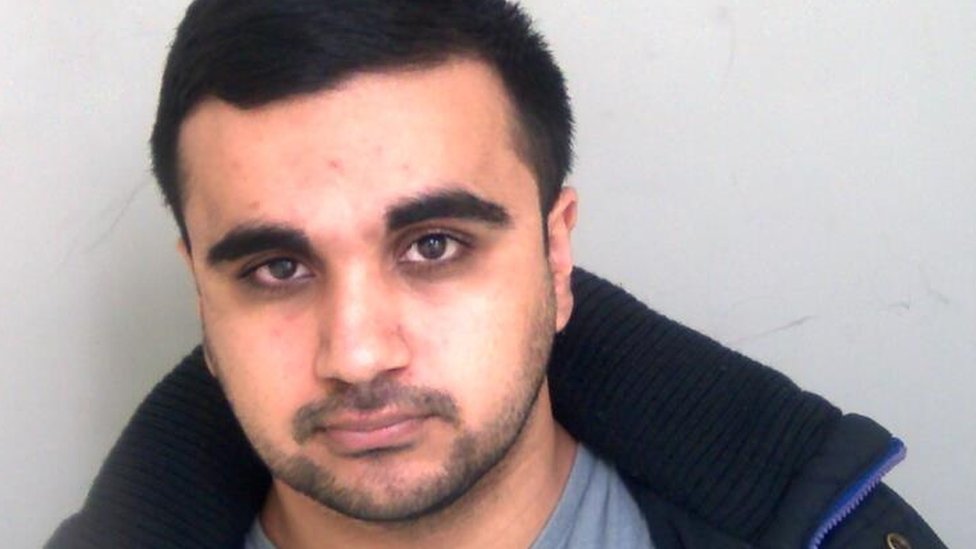 Police said Sondhi targeted girls and young women aged between 16 and 25.
He told them if they did not send him new nude images of themselves then he would post existing intimate images of them to their friends and family.
Some of the young women complied with his requests and police said that in at least six cases he carried out his threats.
The Crown Prosecution Service (CPS) said Sondhi's actions "had a dramatic effect", with one victim attempting suicide.
'Wake-up call'
Sondhi, of Hedingham Road, was caught when a police cyber-crime unit raided his home on 19 March after several victims reported his blackmail attempts.
Det Sgt Ian Collins said: "This is a wake-up call for anyone committing this type of crime – we will catch you and bring you to justice, and you can go to prison for the distress caused to the victims.
"I urge anyone using social media not to store intimate images of themselves, to secure and protect your data and make sure you don't become a victim."
Joseph Stickings, from the CPS, said: "Akash Sondhi was an extremely manipulative man who inflicted emotional and psychological damage on young women whilst also getting gratification from their images and videos.
"I would like to thank all of the women who bravely came forward to tell of their traumatic experiences."
Sondhi was also told he will be placed on the sex offenders register for 10 years.