The US special envoy to Northern Ireland, Mick Mulvaney, has announced he is resigning from his diplomatic post.
US President Donald Trump's former chief of staff said it was his only option following riots in the Capitol building on Wednesday.
He is one of a number of officials to quit in response to Wednesday night's violence in Washington DC.
Mr Mulvaney called what happened an "attempted coup".
During a speech on Wednesday, President Trump had asked his supporters to march towards Capitol building in protest.
They breached the building while Congress was certifying Joe Biden's win.
Protesters made it to the Senate floor and the office of House Speaker Nancy Pelosi.
'Trump lit the fuse'
Mick Mulvaney was appointed as the US special envoy to Northern Ireland in April. As a result of the pandemic he only made one trip to Northern Ireland while in the position when he met the Secretary of State at Hillsborough.
Speaking to BBC's Talkback programme, Mr Mulvaney said the events were "completely unacceptable and shocking to many people in this country".
When asked if Donald Trump incited last night's riots he said: "Yes, I don't see how you could interpret it any other way".
"What you saw yesterday was an insurrection and people who charged the centre of our government for the specific purpose of stopping a constitutional process," he said.
"I don't know how else short of whipping up machine guns and tanks you would define an insurrection."
He added: "Donald Trump did not build a bomb that went off yesterday, he did not build the fuse, but he did light it.
He said that Congress has gone home until the inauguration but "if they started impeachment proceedings today, it would have sailed through and he would have been impeached in relatively short order."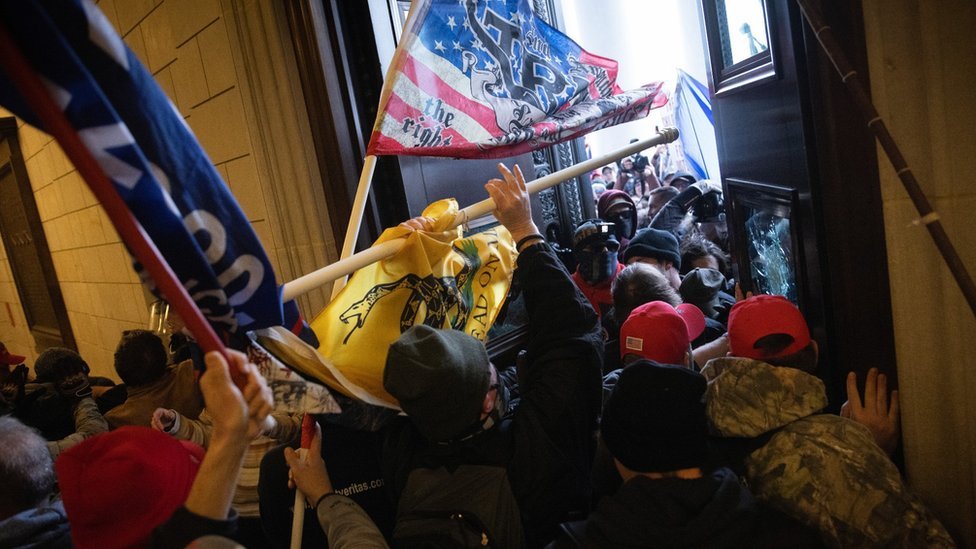 Asked what implications there will be for Mr Trump he said: "I think impeachment is the traditional sanction while he is in office.
"In light of what happened yesterday, the chances of him trying to pardon himself go up dramatically.
"You will see more resignations today, you saw some high level resignations yesterday – are they symbolic, yes, but symbols count."