A Londonderry IT teacher's scheme to get computers into the hands of children studying at home received dozens of responses in just 24 hours.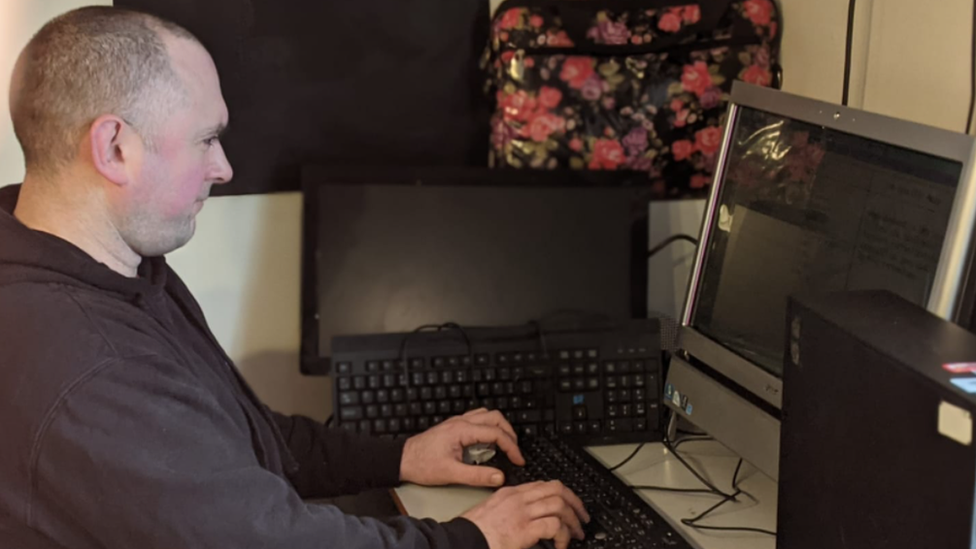 Eoghan Barr said he wanted to help children struggling without a laptop or a desktop computer.
So he set up a website to match people who have a spare laptop or PC with children who need one.
The scheme has already seen a major surge in support.
As part of the project, Mr Barr will wipe and refurbish the machine so that it can be used for schoolwork.
Mr Barr said he even found it challenging when his four children suddenly needed to access online learning during the first lockdown.
'Sir, I'm working on my phone'
When the latest Covid-19 measures were announced, he said his "heart just went out to other parents trying to do the same".
"This would have been probably the most difficult Christmas in living memory with for parents in our area, with people being furloughed and losing jobs due to Covid," he said.
Mr Barr also said children now less frequently have access to a suitable computer for studying.
"In the past, children might have been asking for a laptop or PC, which doubles up to play games and access the internet – but in recent years the proliferation of games consoles means Santa was probably asked for these instead," he said.
This means a lot of children might have mobile phones, games consoles and tablets, Mr Barr explained, but not a computer with a keyboard.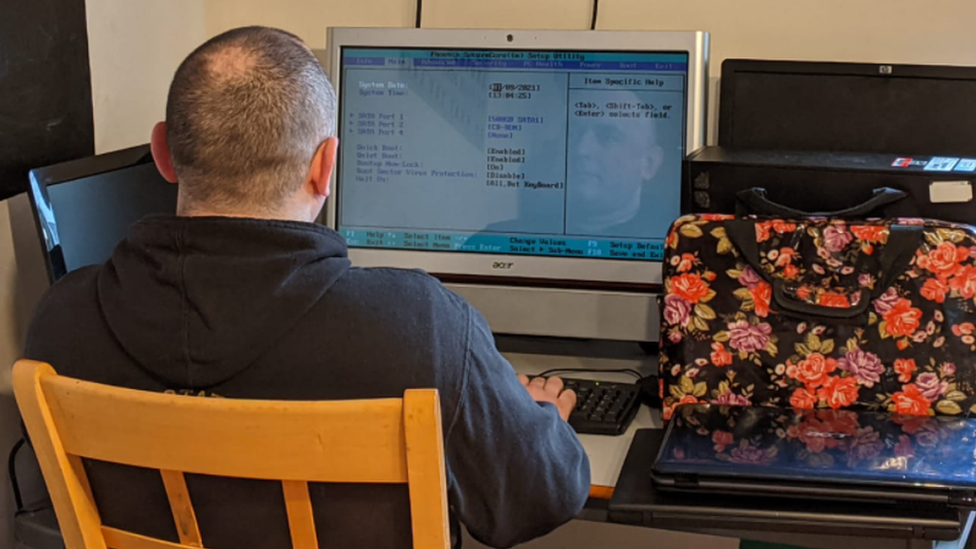 He said: "I have seen students saying, 'Sir, I can't do this because I'm working on my phone'.
"Trying to read a page of text and type answers on a phone screen is not ideal."
Surge of support
But when it comes to computers being handed out to families deemed in need, Mr Barr said there were too many hoops to jump through that did not recognise the scale of the problem, particularly among families in working poverty.
"There's a lot of deprivation in our town and, even above that level, there are a lot of families who don't have the number of devices required for all of their children to be online during the school day," he said.
"There may be one laptop between three of four children, and maybe daddy needs it for work, so a lot of children are falling through the cracks.
"On the other hand, there are a lot of laptops gathering dust in people's houses so I think it's an absolute sin, if we can repurpose than and pass them on to those who need them, not to try."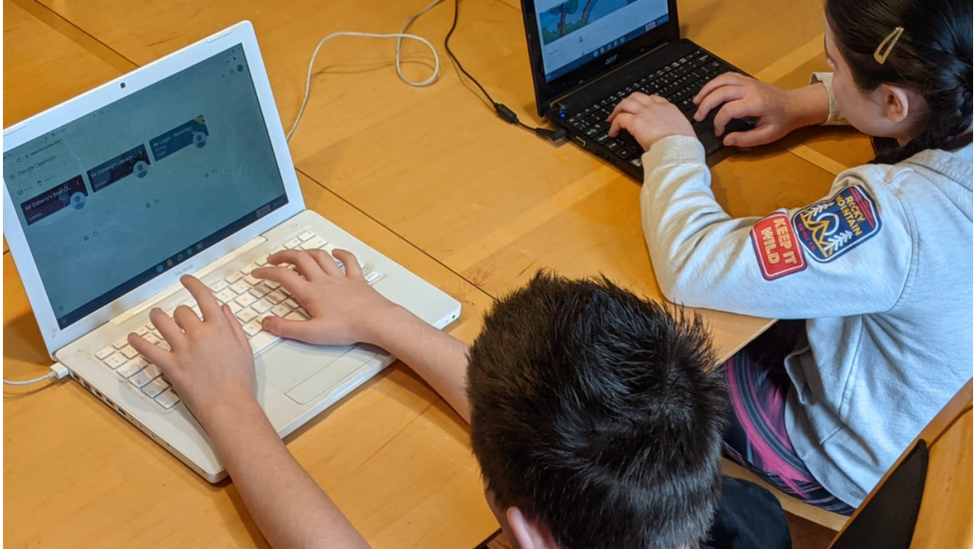 And the idea has already seen a surge of interest from people wanting to donate – as well as those in need.
"Based on my post, lots of people feel the same," he said. "We've already had about 30 laptops pledged and nearly 120 people who have asked for devices.
"Some messages are from single parents unable to afford a new device, and some say their child is working from the parent's mobile phone."
Mr Barr added he's aware his scheme only partly addresses the issue and that access to wifi is "the other half of the problem".
But he is hopeful the not-for-profit scheme will go some way to helping fix the issue and he has support from Derry City and Strabane District Council to test any donated devices.
'Better equipped'
Meanwhile NI's Education Minister Peter Weir said his department has made around 24,000 digital devices available to pupils as part of a £7m funding package to support remote learning.
A further 10,000 devices were being purchased "as a matter of urgency," he added.
"We are fortunate in Northern Ireland that schools have access to a centrally provided IT system – C2K. This has supported online access to school services from the beginning of the Covid-19 school closures," Mr Weir said.
He said the education system is now "significantly better prepared and equipped to deliver remote learning than we were last March".
"I am committed to continue to do all I can to support those who need access to technology that supports their learning at this time," Mr Weir added.
By Jennifer McKiernan
BBC News NIP