Billionaire casino magnate Sheldon Adelson, whose gambling and hotel businesses turned him into a major political power broker in the US and Israel, has died.
He was 87.
The founder of the Las Vegas Sands casino company, Mr Adelson was known for his support of conservative causes and Israel.
He was a significant backer of US President Donald Trump and Israeli Prime Minister Benjamin Netanyahu.
His death was caused by complications related to his treatment for non-Hodgkin's lymphoma, the Las Vegas Sands company said in a statement.
In a statement, former US president George W Bush said he mourned the passing of a "friend".
"He was an American patriot, a generous benefactor of charitable causes, and a strong supporter of Israel," Mr Bush said. "He will be missed by many – none more than his beloved family.
View original tweet on Twitter
Israeli Prime Minister Benjamin Netanyahu said Mr Adelson and his Israeli-born second wife Miriam "contributed endlessly to strengthening the Jewish people and the Jewish state".
"He was a wonderful friend to us personally and an incredible champion of the Jewish people, the Jewish state and the alliance between Israel and America," he said.
Sheldon Adelson life
Mr Adelson was raised in Boston, the son of Jewish immigrants, whose father worked as a cab driver.
He started working at a young age, selling newspapers on street corners as a teenager.
A college dropout, who founded dozens of businesses, he launched the career for which he became known as the organiser of a successful computer business conference in the 1970s.
Looking for more space to host visitors for the event, he entered the hospitality business, buying the Sands hotel.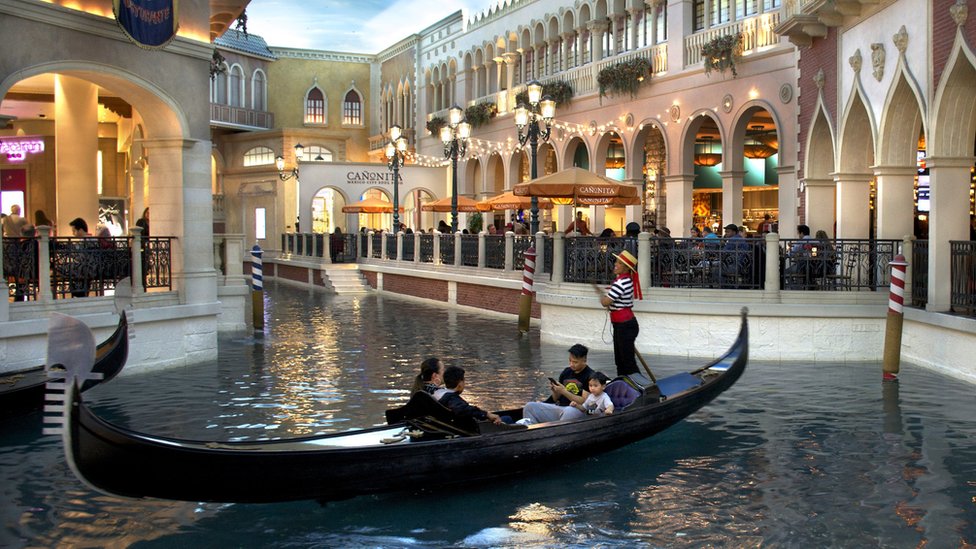 He was credited with fusing together the convention and hotel businesses, as he built lavish complexes in Las Vegas, Singapore and Macau that at his death made him ranked among the 30 richest men in the world, with a net worth of more than $30bn.
Power broker
Mr Adelson put that wealth to work for causes he supported, including medical research, Jewish youth groups and others.
Mr Adelson had his hand in media, as the founder of the free Israel Hayom paper in Tel Aviv and the owner of the Las Vegas Review-Journal, which he purchased in 2015.
He also donated hundreds of millions of dollars to Republicans and conservative groups over the last two decades, including more than $25m to President Donald Trump, who awarded Mr Adelson's wife the Medal of Freedom in 2018.
"I'm against very wealthy ­people attempting to or influencing elections. But as long as it's doable, I'm going to do it," Adelson told Forbes magazine in 2012, a year in which he spent some $90m in an effort to stop the re-election of Barack Obama.
He was infamous for his fights, which included court battles against journalists, former business associates and his own sons. His firm later became the target of government investigations, paying millions to settle claims of violations of corruption laws, among other inquiries.