US President Joe Biden has begun to undo some of Donald Trump's key policies, hours after being sworn in.
"There is no time to waste when it comes to tackling the crises we face," he tweeted as he headed to the White House following his inauguration.
President Biden signed executive orders aimed at boosting the federal response to the coronavirus crisis.
Other moves will reverse the previous administration's stance on climate change, immigration and race relations.
President Biden "will take action – not just to reverse the gravest damages of the Trump administration – but also to start moving our country forward," a statement detailing the orders said.
So, what are some of the standout orders?
Coronavirus pandemic
Mr Biden is to enact a range of measures to help tackle Covid-19, which has claimed more than 400,000 lives in the US. The president's executive orders will:
Cease action to withdraw from the World Health Organization (WHO). Virus expert Dr Anthony Fauci is set to participate in a WHO international executive board meeting this week on behalf of the US
Centralise the national Covid-19 response in a move to co-ordinate the distribution of protective equipment, vaccines and tests
Require masks and distancing on all federal property
Launch a "100 Days Masking Challenge" asking people to mask up for 100 days
The climate crisis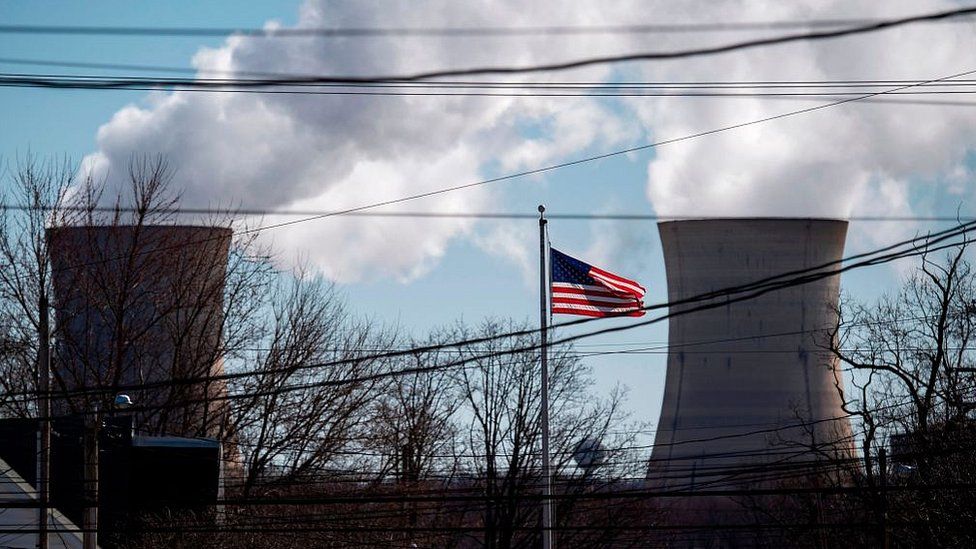 Mr Biden seeks to undo some of his predecessor's controversial orders relating to environmental policy by:
Rejoining the 2015 Paris climate agreement, from which Mr Trump formally withdrew the US last year
Cancelling the controversial Keystone XL Pipeline, which environmentalists and Native American groups have fought for more than a decade.
Immigration
The president has vowed to:
Revoke Mr Trump's so-called Muslim ban, that restricted entry into the country from some primarily Muslim countries
Stop the construction of the Mexican border wall

This is the (relatively) easy part
Joe Biden and his presidential team have had nearly three months to plan out his first actions upon taking the oath of office. Donald Trump had used his executive authority broadly, to advance large swaths of his political agenda, so how – and when – Biden would begin undoing those actions would have particular importance.

It didn't take long for the newly inaugurated president to show his hand. He targeted, in particular, some of the most controversial portions of Trump's agenda. The Biden administration also will freeze all of Trump's last-minute regulations pending further review.
Executive action is the (relatively) easy part, however. For Biden to make lasting change – policies that can't be undone by future presidents – he will have to work with Congress to pass legislation on issues like pandemic relief, citizenship for undocumented migrants, healthcare reform and voting-rights protections.
He also declined, for now, to take other executive actions, like cancelling student loan debt, lifting Mr Trump's trade restrictions or enacting new criminal justice measures.
With Democrats in control in the House of Representatives and Senate, Biden has a window for accomplishments, although it will require surmounting Republican procedural obstacles and keeping his party in line. The president's decades of experience as a legislator could come in useful.