Facebook has apologised for removing posts that named part of a city it deemed to contain an offensive word.
Plymouth Hoe is a historic part of the Devon city's seafront but the social media platform wrongly identified it as an offensive term.
Facebook users have recently had posts taken down for breaching bullying rules after innocently using the place name.
The company said it "will take steps to rectify the error".
Dawn Lapthorn, who created the 'Don't Dump it, Plymouth and Surrounding areas' page said she was surprised to receive notifications from Facebook telling her "community standards on harassment and bullying" had been breached.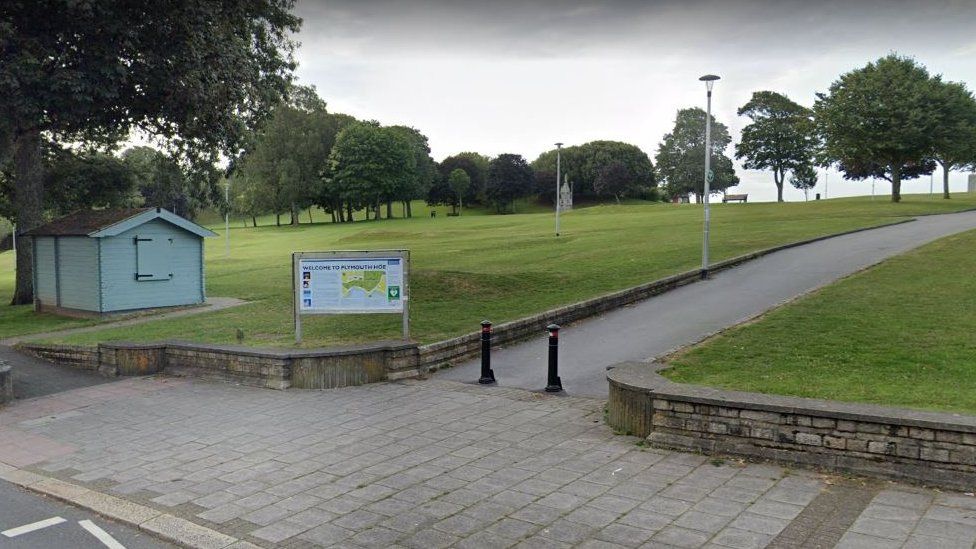 She said: "One woman on the group had been making hats, and she forgot to say where the collection point was so people asked her and she wrote Plymouth Hoe.
"Suddenly I started getting notifications asking me to remove the comments.
"And then her daughter contacted me asking why her mum had been banned from commenting on the group."
Other people commenting on the group's posts have also received notifications and had posts taken down.
Ms Lapthorn said: "I've heard that some Facebook groups have been closed down because of this, and with the work we do in the community and 26,000 members, I've worked too hard to have that put at risk."
A Facebook company spokesperson said: "These posts were removed in error and we apologise to those who were affected. We're looking into what happened and will take steps to rectify the error."