Rita Ora's team offered a restaurant £5,000 to break lockdown rules for her 30th birthday, according to police.
The pop star's security team also asked for CCTV cameras to be turned off during the party at Casa Cruz, in Notting Hill, on 28 November, amid the second virus lockdown, police said.
CCTV hard drives were wiped two days later, a licensing hearing at Kensington and Chelsea Council heard.
Ms Ora declined to comment. She has previously apologised for the party.
The 30-year-old flew to Egypt for a private performance on 21 November. On her return the following day, she should have isolated for two weeks.
Instead, she threw a birthday party in London, which violated lockdown rules that prevented households mixing indoors.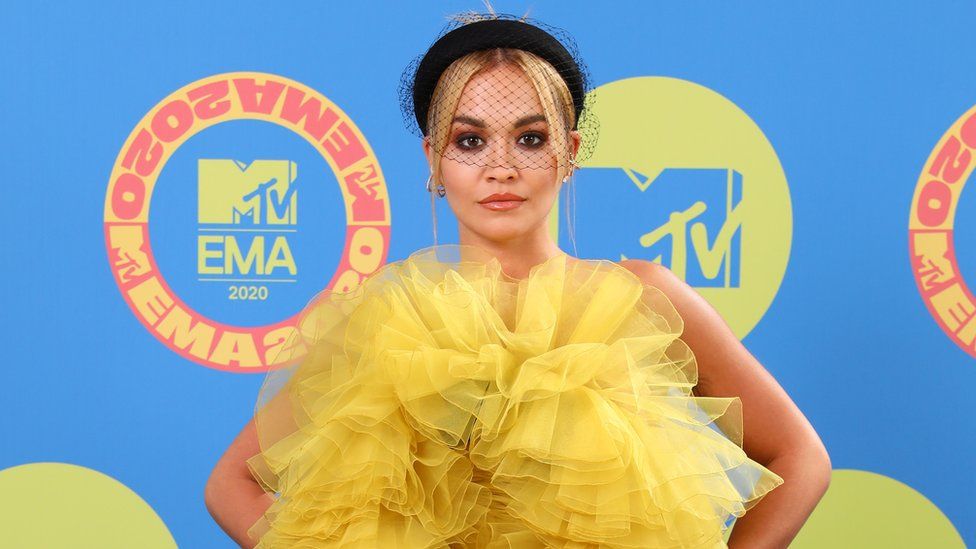 Ms Ora has said she "deserved criticism" for her actions, and would donate her fee from the concert to charity. Her team did not want to comment about the latest revelations, which emerged during a licence review for Casa Cruz.
The general manager at Casa Cruz, Scottie Bhattarai, told police he was contacted by a representative of Ms Ora on the day of the party.
Charles Holland, representing the Met Police, told the committee hearing that Mr Bhattarai admitted he had been "contacted by Ms Ora's representatives and offered £5,000 for the use of the premises that evening".
In a statement to police, Mr Bhattarai said he had accepted the offer "because he was greedy". He was "fully aware the event breached coronavirus regulations", Mr Holland said.
Mr Bhattarai said he began admitting guests at about 19:00 GMT. Between 15 and 20 people were at the venue at the party's peak, at about 21.00, he said.
Mr Holland said officers arrived at the venue after 21:10 but "were not afforded access".
Police said they found that Casa Cruz's CCTV hard drives were blank two days later, with no footage available from the previous month.
Officers said the devices had either been reformatted or the hard-drives had been replaced.
The venue is accused of breaching licensing rules by not allowing police into the premises and failing to provide them with CCTV footage.
It is also alleged that Casa Cruz locked fire doors during the party, a breach of health and safety regulations.
The licensing committee is considering whether to revoke the licence of the restaurant.
Mr Bhattarai is also subject to a criminal investigation, while four party-goers were issued fines at the time. Their identities have not been revealed.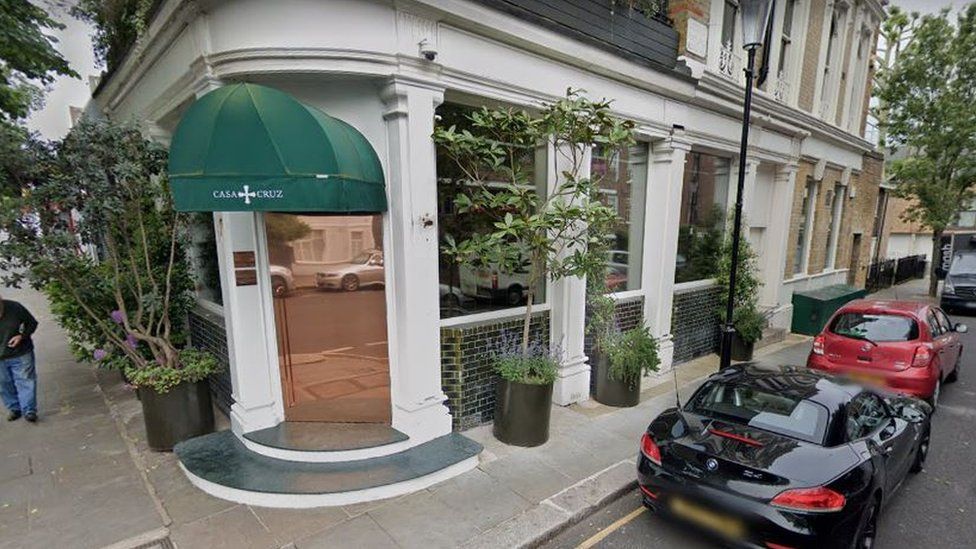 Home Secretary Priti Patel condemned Ms Ora's behaviour as "wrong and irresponsible".
"There are no excuses whatsoever," she added.
"We have had a tragic death toll in our country from coronavirus; we are seeing record numbers of people in hospital and a terrible strain on the NHS, and the message is to stay at home and save lives.
"So these celebrities and influencers should be thinking very, very hard about their own actions and what kind of message that sends out."
Casa Cruz said it fired Mr Bharratai following the revelations.
The restaurant's parent company said it was upgrading the CCTV system so footage could not be tampered with in future, the committee heard.
Forty-four written submissions were made by local residents in support of Casa Cruz keeping its licence.
A decision will be made at a later date.