Energy prices will rise for millions of people across the UK in April, at a time when finances are squeezed.
Regulator Ofgem said the price cap for default domestic energy deals would be raised to cover suppliers' extra costs.
The typical gas and electricity customer is likely to see their bill go up by £96 to £1,138 a year.
Charities say the timing is a "double whammy", coming at a time when the government's Covid-related support schemes are due to be wound down.
Ofgem said rising wholesale costs were behind the increase, adding that the existence of the price cap meant households saved £100 a year, and they could also switch to a better deal.
Jonathan Brearley, chief executive of the regulator, said:  "Energy bill increases are never welcome, especially as many households are struggling with the impact of the pandemic. We have carefully scrutinised these changes to ensure that customers only pay a fair price for their energy.
"As the UK still faces challenges around Covid-19, during this exceptional time I expect suppliers to set their prices competitively, treat all customers fairly and ensure that any household in financial distress is given access to the support they need."
Who is affected?
The price cap, set twice a year by the regulator, affects 11 million households in England, Wales and Scotland who have never switched suppliers or whose discounted deals have expired. Northern Ireland sets its own cap.
That accounts for about half of all UK households. The remainder are on so-called fixed deals, which will not be affected.
The cap for prepayment meter customers will go up by £87  to £1,156, affecting four million customers.
The caps set the prices that suppliers can charge for each unit of energy, but that does not mean there is a limit to how much people can pay. The more gas and electricity you use, the higher the bill.
Extra layers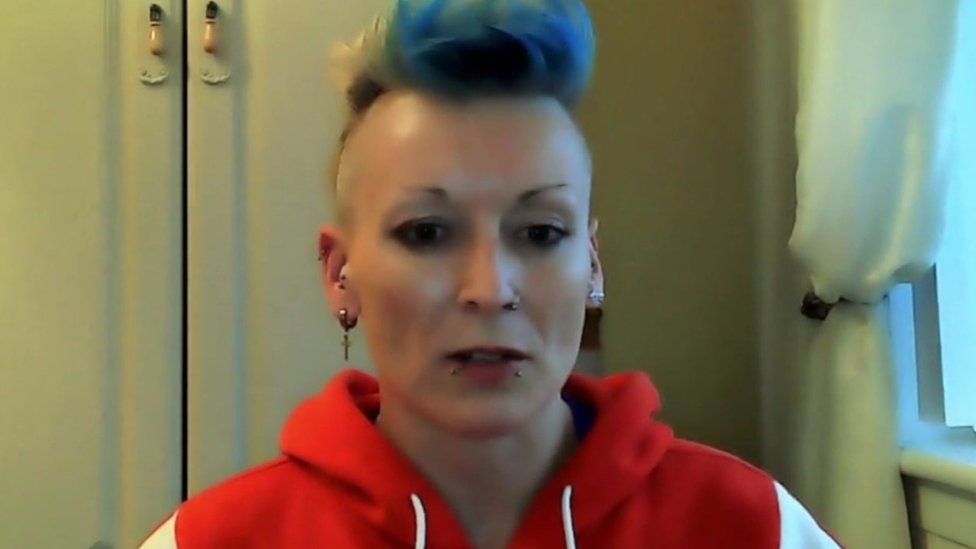 Lockdown life means Lyn Clark, like so many others, has been spending a lot more time at home. Her energy bills have been rising as a result.
"I'm trying not to switch on heaters in the rooms that are not being used," she said.
While prices are capped on default tariffs, the amount people pay in total is likely to have risen during more time at home.
Mrs Clark said she had been doing her best to keep the costs down.
"I find myself putting on extra layers," she said. "I also go for a walk each lunchtime to make sure I'm warmer."
Are people struggling to pay?
In October, Ofgem lowered the price cap by £84, but it has now more than reversed that with the rise scheduled for April.
The extra allowance for suppliers to raise prices is the result of greater costs on the wholesale markets.
It also includes an allowance to charge an extra £24 a year to cover bills that have not been paid. Ofgem said a further delay in recouping these costs would only create greater costs next winter.
Charities point out that raising prices for everyone on these tariffs is likely to increase the number of people unable to pay.
Citizens Advice said its research in December indicated that 2.1 million households were behind on their energy bills, a rise of 600,000 compared with before the pandemic.
It was concerned that the planned removing of assistance for recipients of universal credit, as well as other government financial support schemes being wound down, meant there were serious worries over debt.