Coventry Airport could be the site for a 'gigafactory' – a plant to manufacture electric car batteries.
Securing the factory could create thousands of jobs and attract up to £2bn of investment to the region, the city council said.
The site has been endorsed by West Midlands Combined Authority and, if plans are successful, could be operational by 2025.
JLR has announced its Jaguar and Land Rover brands will become all-electric.
The car manufacturer has sites at Castle Bromwich in Birmingham, Solihull, Gaydon, and Whitley in Coventry as well as Halewood in Merseyside.
What is a gigafactory?
Gigafactories are built to create electric car batteries.
They have already been developed in other parts of the world, including by Tesla in the USA, but the UK does not currently have one.
A 3,000 job factory is planned for Northumberland.
The city council said it is to enter a joint venture partnership with Coventry Airport Ltd to develop the proposals, and it is set to submit an outline planning application later this year.
The government previously announced £500m funding as part of a ten point plan to support the electrification of vehicles, including developing gigafactories across the UK.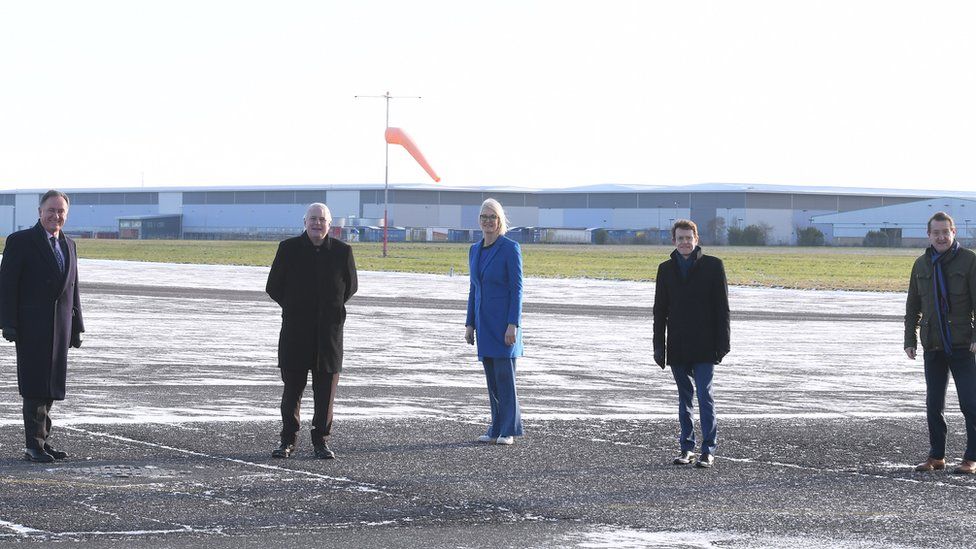 George Duggins, leader of Coventry City Council, said: "Coventry has emerged as a world leader in battery technology.
"The city is home to the UK Battery Industrialisation Centre, world-leading research institutions, and the UK's largest car maker Jaguar Land Rover and it's clear to me that Coventry is the right location."
West Midlands Mayor Andy Street added: "By announcing the site now and driving forward with a planning application and a joint venture, we are showing how united and serious the region is about making this happen."
Source: BBC