Drones could help cut costs of finding suitable sites for marine renewable energy projects.
Unmanned aerial vehicles are to be used in trials in Scotland and Wales and led by the University of the Highlands and Islands (UHI).
Drones will be used to film the movement of water at selected offshore sites.
Scientists will apply algorithms to the footage to determine the speed of underwater tidal currents.
UHI said current methods for measuring tidal streams rely on using survey vessels or installing seabed sensors which can be time consuming and expensive.
Dr Benjamin Williamson, of North Highlands College UHI's Environmental Research Institute in Thurso, is leading the 12-month project along with colleagues from Swansea University and Bangor University in Wales.
The team will run tests in the Pentland Firth between the north Highland mainland coast and Orkney, and Pembrokeshire's Ramsey Sound.
Dr Williamson said: "Measuring the flow speed and movement of water is vital for developing offshore renewable energy.
"These measurements are needed to predict the performance and inform the placement of underwater tidal stream turbines or to optimise the moorings and design of floating turbines.
"However, gathering these measurements is typically high-cost and high-risk."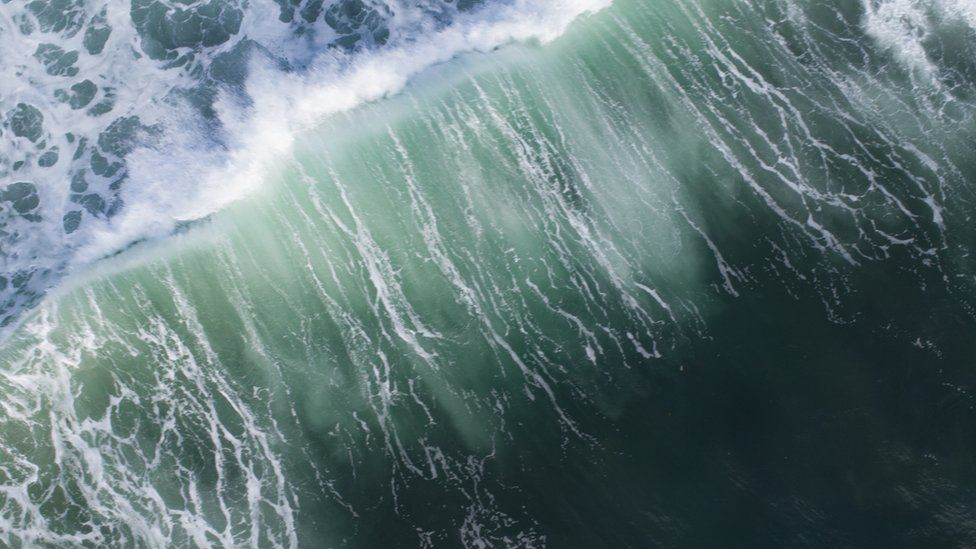 Meanwhile a team from North Highland College UHI's Environmental Research Institute are helping to develop a new way of spotting marine plastic pollution from space. The research also involves the use of drones.
The waste has been detected using satellites before, but the researchers said this work had to be carried out in daylight.
The new study looks at how thermal imaging cameras could be used to find the pollution at day or night.
Tests using drones are to be held in the sea around Thurso in Caithness.