Labour has called for an investigation following reports former Prime Minister David Cameron met Treasury officials to lobby for Greensill Capital.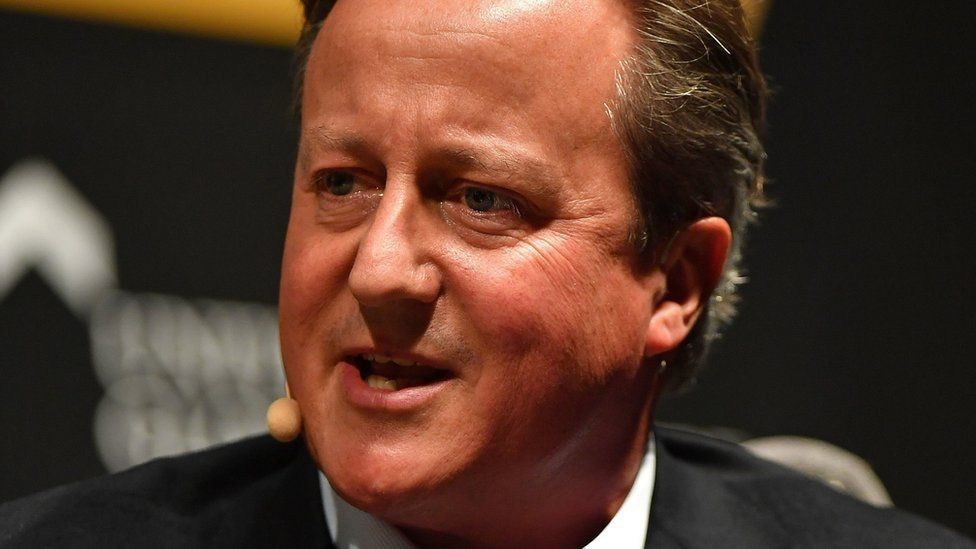 The Financial Times reports that Mr Cameron, an adviser to Greensill, tried to increase the specialist bank's access to government-backed Covid-19 emergency loan schemes.
Greensill collapsed last week. It is a key backer of UK giant Liberty Steel.
The Treasury said it had had a meeting but decided not to take things further.
Anneliese Dodds, Labour's shadow chancellor, said "Taxpayers and businesses deserve answers about why it appears Greensill was given so much access to the Treasury.
"The government must leave no stone unturned with a full and thorough investigation into this."
A Treasury spokesperson said: "Treasury officials regularly meet with stakeholders to discuss our economic response to Covid.
"The meetings in question were primarily about broadening the scope of CCFF [Covid Corporate Financing Facility] to enable access for providers of supply chain finance, which – following a call for evidence and discussions with several other firms within the sector – we decided against and informed the businesses concerned."
The former UK prime minister criticised the role of lobbyists while campaigning to become Prime Minister in 2010. He said at that time that "secret corporate lobbying" was undermining public confidence in the political system.
He became an adviser to Greensill in 2018.
The FT says public records show Greensill representatives had 10 virtual meetings between March and June last year with the two most senior officials at the Treasury as they sought access to a Bank of England loan scheme.
Greensill Capital is the main financial backer of Liberty Steel, which employs 5,000 people in steel plants around the country and its collapse has sparked grave concerns about the future of their jobs.
Liberty owns 12 steel plants in the UK, including at Rotherham, Motherwell and Newport.