Racing games are bringing a whole new audience to Formula 1, says racing driver Lando Norris.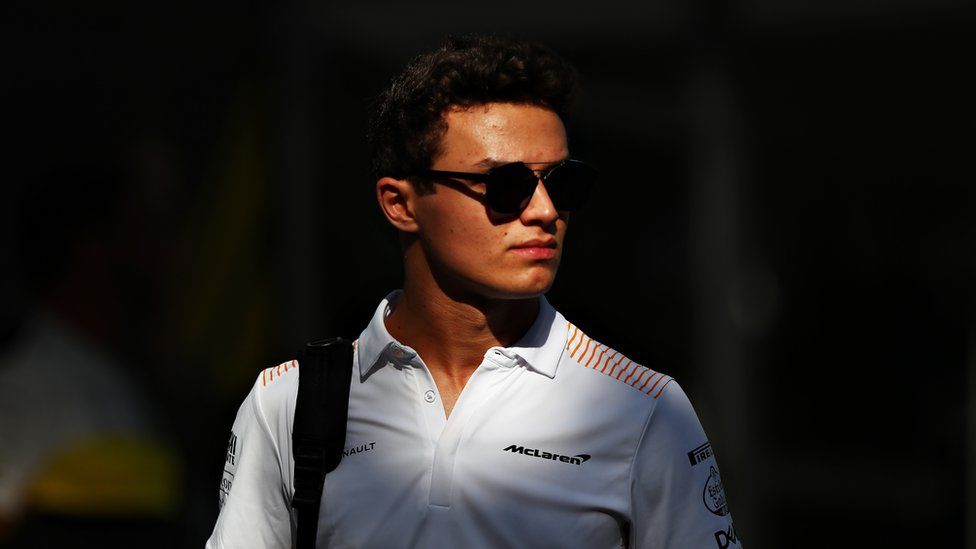 Speaking to BBC Sounds Press X to Continuepodcast, Lando explains why he thinks his Twitch channel is ushering in a new generation of racing fans.
"A lot of people think I just race cars that go round in a circle and that's about it," he says.
Lando argues that playing video games can showcase drivers personalities.
"But I think until you really see it – and you've maybe watched Formula 1: Drive to Survive on Netflix – you see more behind the scenes and what a driver and a team has to go through to accomplish things.
"Formula One is quite tight-knit, not many people get to see the driver's side of it," he adds.
"I think that's why I also stream a lot, because people get to just see me. I'm just a normal guy who streams and plays games every day. I'm not this magical kind of guy."
He says it's important for people like him to "bring in new audiences."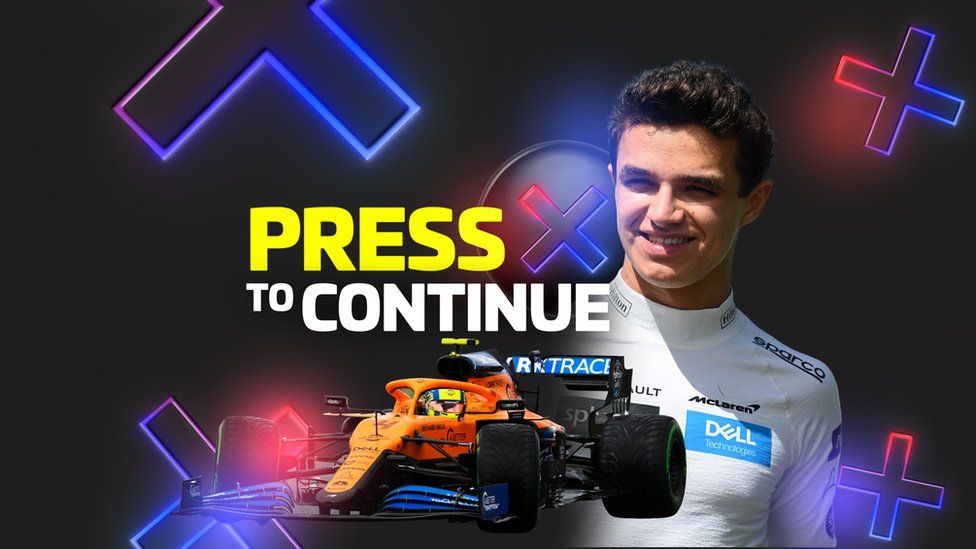 While most of us know Lando for his talents on the grid, in his downtime he also livestreams regularly to 780,000+ subscribers on his Twitch channel.
It's his way of showing fans he's human.
And while it's unlikely to surprise you that he spends a good chunk of his time playing racing games, Lando also devotes his time to other titles like Minecraft and Call of Duty: Warzone, too.
But what came first for Lando Norris – his love of gaming or his love of racing?
"Games definitely came first," Lando says without hesitation.
"When I was four or five years old, my dad used to play Gran Turismo. He never really got to do any racing himself – he was a cyclist – but he loved racing.
He says his dad was an ace at Gran Turismo on the Playstation 2.
"Growing up, watching him, I eventually got to the point where I wanted to beat him, so then I became very competitive and got into racing.
"We had a little steering wheel with the pedals, and I would sit on my dad's lap, and have a go.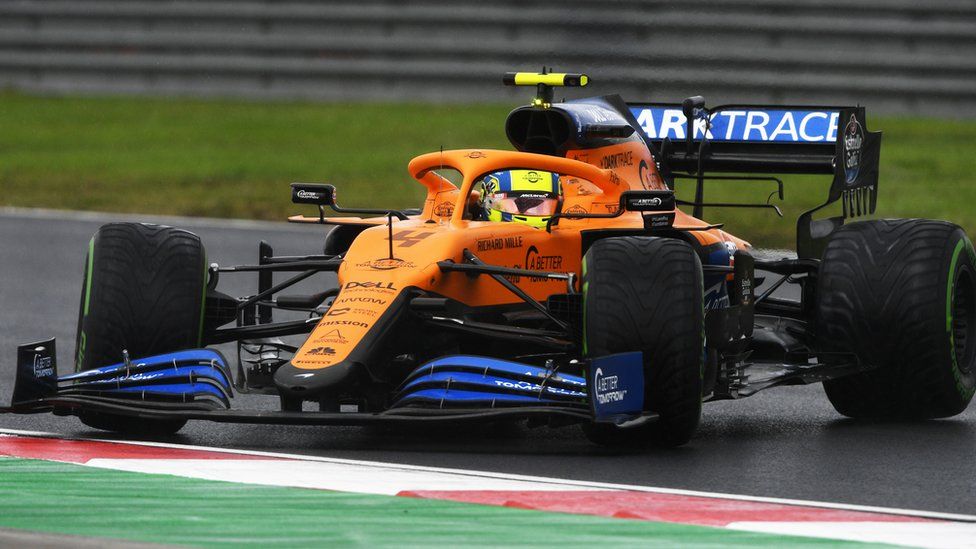 While he admits it took a "a lot of time" to finally take on his father at the racing game, Lando says there's still plenty of friendly competition when he returns home to stay with his parents.
"I don't think you can beat some Mario Kart now and then," Lando says when asked what he thinks is the best racing game. "Anyone can pick it up and just have a good time, you know?
"This Christmas just gone, it was the first time I played it in several years.
"We had a blast of a time – I think it's something that everyone loves," Lando adds.
When he's not working with his F1 team McLaren Lando spends a lot of time entertaining fans with intense racing simulators like iRacing.
Because if you can't be out on the track in real life – this is as close as it gets according to Lando.
"In terms of realism, I would say the iRacing is probably one of the best."