Tourism businesses in Wales have said they are making plans to reopen ahead of Friday's lockdown review.
Welsh government ministers and health officials are expected to discuss on Thursday whether travel restrictions can be eased to allow limited tourism in Wales over Easter.
Safe-catered accommodation could reopen from 27 March and outdoor hospitality will be considered for 22 April.
Businesses said they were "champing at the bit" to get back.
At the last lockdown review hairdressers, garden centres and some non-essential retailwere given their dates to open.
The first minister also announced tourism could start to reopen by Easter if case rates stayed low, but he warned a decision would not be made until "the last moment" and that tourism openings would come to a halt "if bookings were made from outside Wales".
People in England cannot go on holiday elsewhere in the UK until 12 April.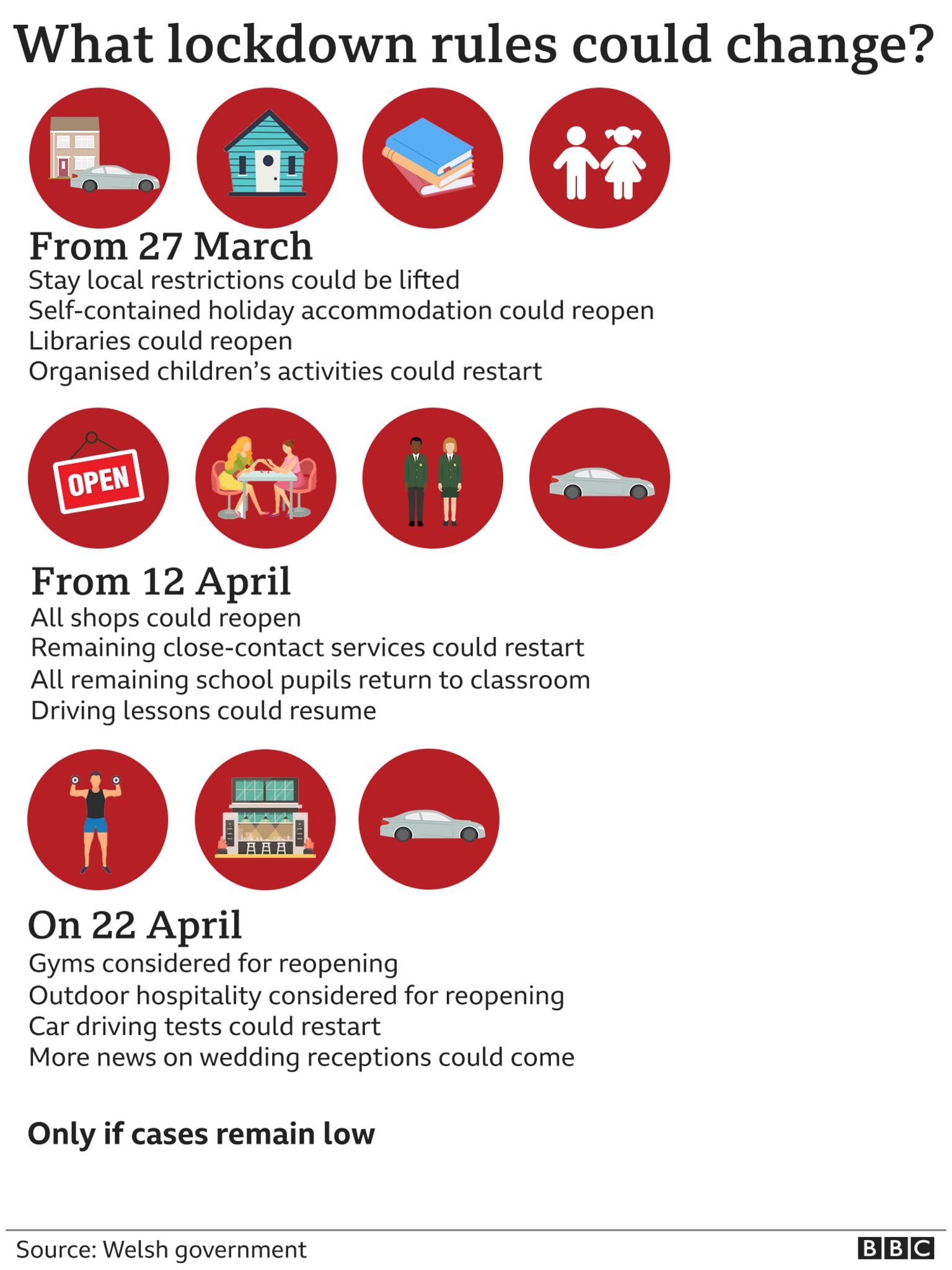 '90% of our customers come from England'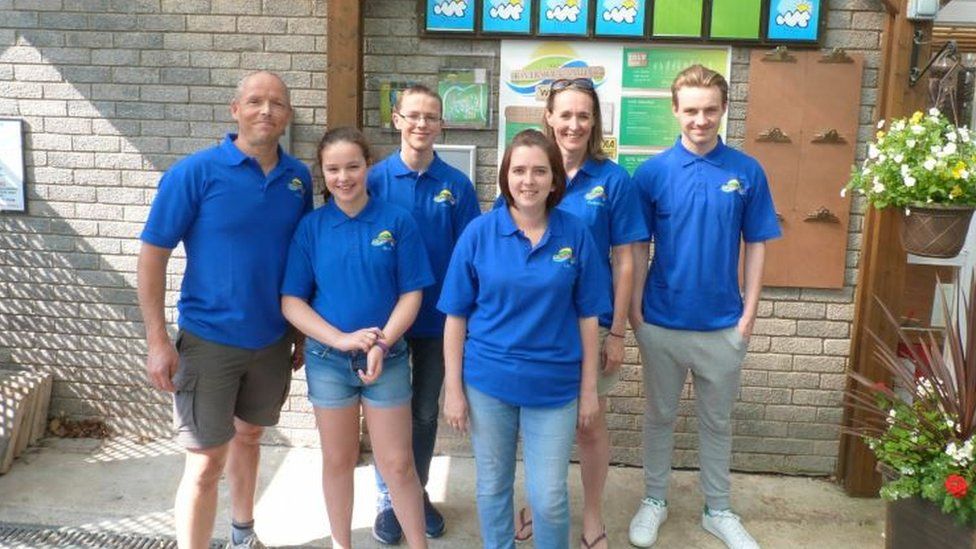 Catherine Hummel, co-owner of Riverside Camping near Caernarfon, said she was expecting a "softer reopening" due to having to decline English bookings, but that they were making preparations to open.
She said: "Ninety per cent of our customers come from England, but we're looking forward to welcoming people back.
"We've been out all week cutting the grass and painting to make it as welcoming as possible.
"We have had to cancel around 100 bookings from England for Easter already, some were double cancellations from last year, so that's a double cancellation for some which isn't nice to do.
"Business-wise I'm sad we can't welcome guests from England back just yet, but as a parent and member of the community I want to keep staff and guests as safe as possible.
"We're still not sure on when we can welcome back people from England, the complication there lies in the reopening being different across the four nations like it was last year.
"Last year we had thousands of emails assuming the rules were the same here when they weren't – it makes it complicated."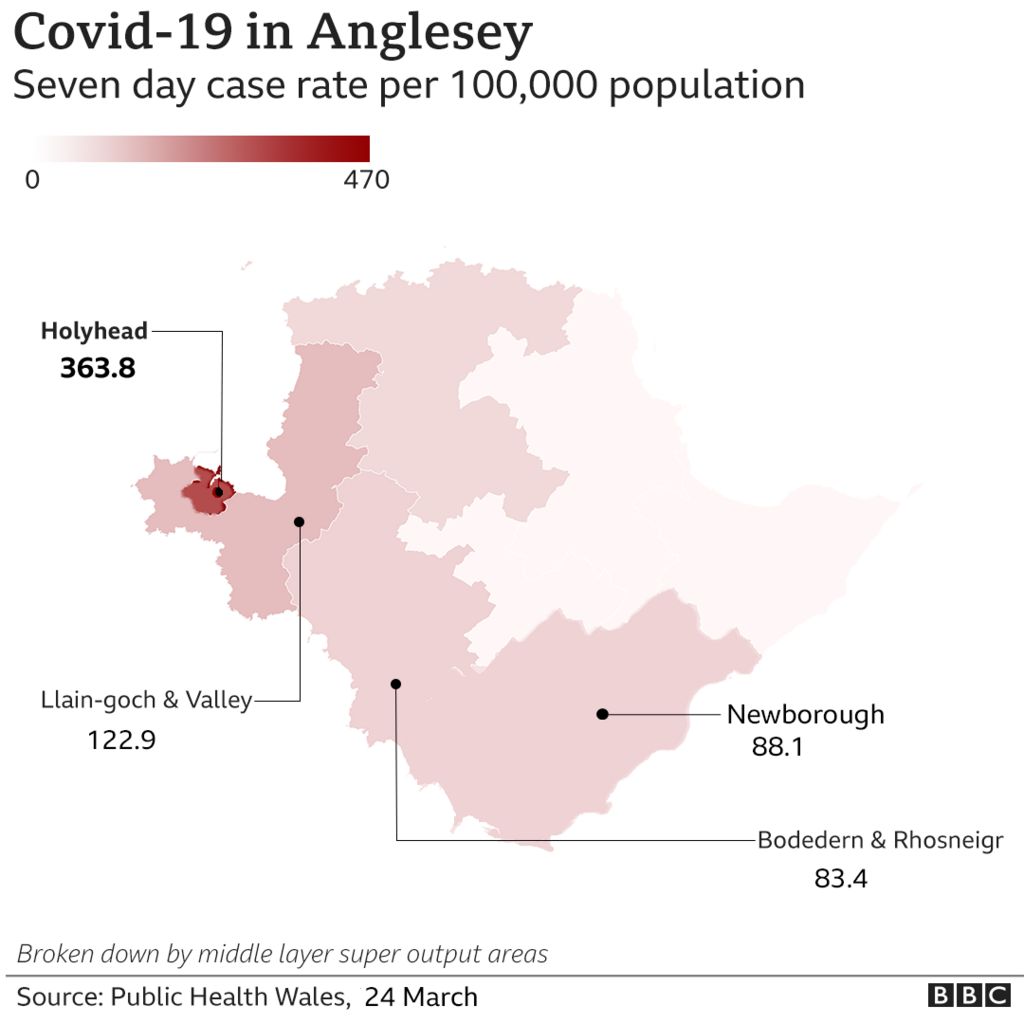 'It's a double-edged sword'
Nia Rhys Jones, joint chair of Anglesey Tourism Association and owner of some self-catering accommodation, said for some businesses it was "just not worth the cost of reopening".
She said: "It's all good allowing self-contained accommodation to reopen, but a lot of businesses on Anglesey are not opening because the bulk of trade comes from England, so opening is not worth the cost for some.
"There is some nervousness about people from parts of south Wales travelling up here and potentially seeing rates rise again.
"It's a real double-edged sword, businesses need trade from England, but also don't want to be bringing coronavirus back into our communities."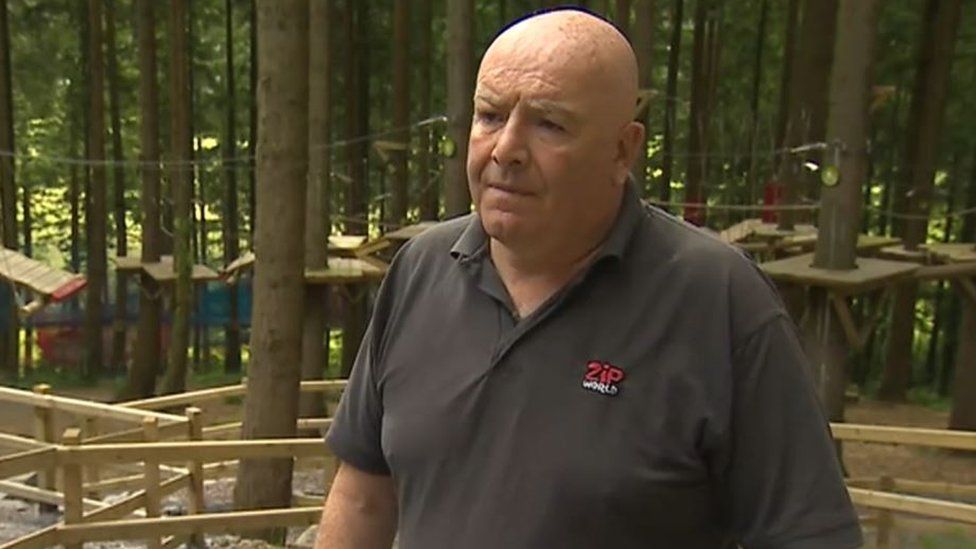 Sean Taylor, founder of the Zip World group of attractions in Snowdonia, said he would be glad to see businesses open but "the most important thing is notice".
He said: "We're a well-run business, but we need to be able to plan ahead. Any reopening after lockdown will need some time for staff training to take place and for us to organise things with suppliers. Even the most basic things as tea and coffee need a moment to get sorted before you can open the doors."
'Champing at the bit to get back'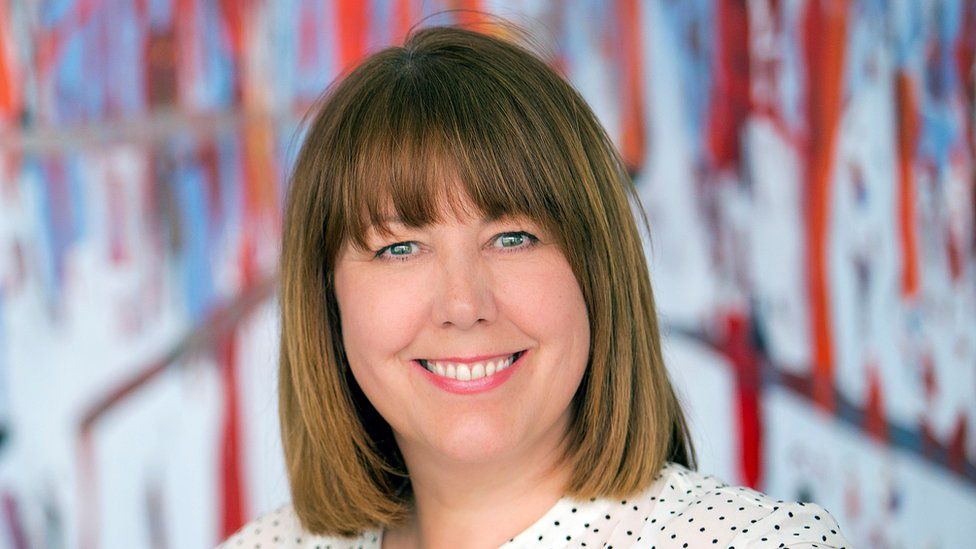 Paula Ellis is the group general manager for Retreats Group Ltd, chair of South West Tourism Forum and a member of the Covid Emergency Taskforce Group for Tourism, Hospitality and Events.
She said lockdown had been "the most challenging time of our careers" and that without government support she did not know how the industry would have survived.
She said she hoped the plans can go ahead to open tourism by Easter and that preparations have been under way since ministers announced in February it was a possibility, but she said she would understand if it was not the case.
"We understand that if further strains are found or the R number changes in Wales that the Welsh government would have to retract the opening.
"For all our hopes and aspirations, the health of the nation does need to come first."
She said she was hoping for a busy summer however, and was "very much looking forward to a phenomenal demand for domestic tourism", which she said Wales may never see again.
She added she would feel "a lot more confident to open safely" this summer as opposed to last as people have begun to be vaccinated and a lot of her guests tended to be older so would probably have had their jabs already.
"My main concern since last year is how I can look after my colleagues, community and guests, and in that order.
"My team are champing at the bit to be back and you can really feel the camaraderie."
What do the people living in tourist destinations think?
Fiona Christie lives in Porthcawl and said she was nervous about the influx of people that could come to the town if rules allowed.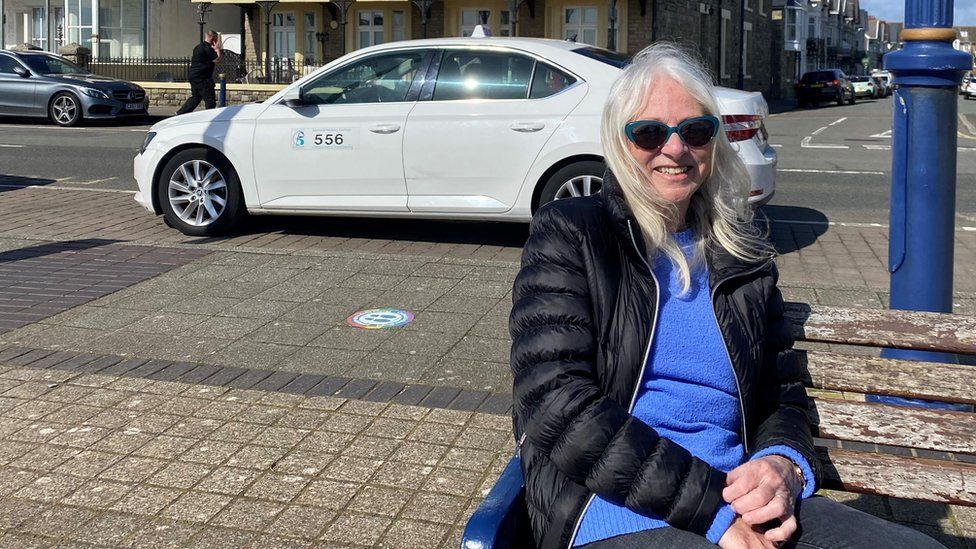 She said: "I am nervous – I think Porthcawl is going to be pretty hideous in the summer to be fair. I think everybody is going to just come.
"It's lovely for people to come, but I think there's going to be an influx of people.
"I think people were more nervous last year and so they were careful, but this year I think everybody's probably had enough."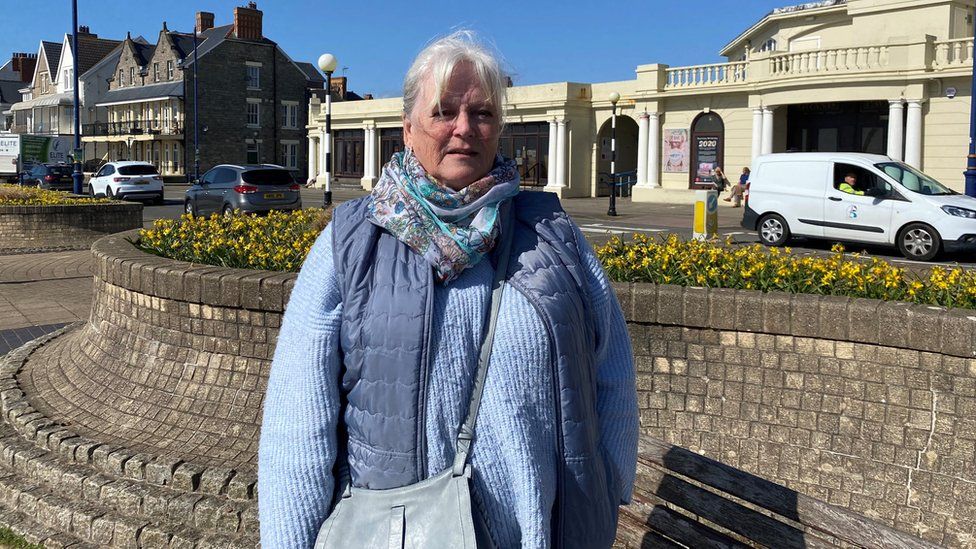 Carolyn Peers, who also lives in the seaside town, said: "It happened last year and we couldn't even walk along the prom there was so many people – and whilst I understand people wanting got come out, it's daunting if you live here as well."
Marilyn and Ralph Greenslade are from nearby Kenfig Hill, so have been able to visit Porthcawl since the "stay local" rule came into place.
Mr Greenslade said: "It's absolutely delightful to come down here once again. We come down here as much as we can, we'll always have a coffee, we meet up with friends, and to be able to do that again – it's a treat.
"If people are sensible, everything will be okay – it's when you get masses of people meeting, not social distancing, then you really begin to worry."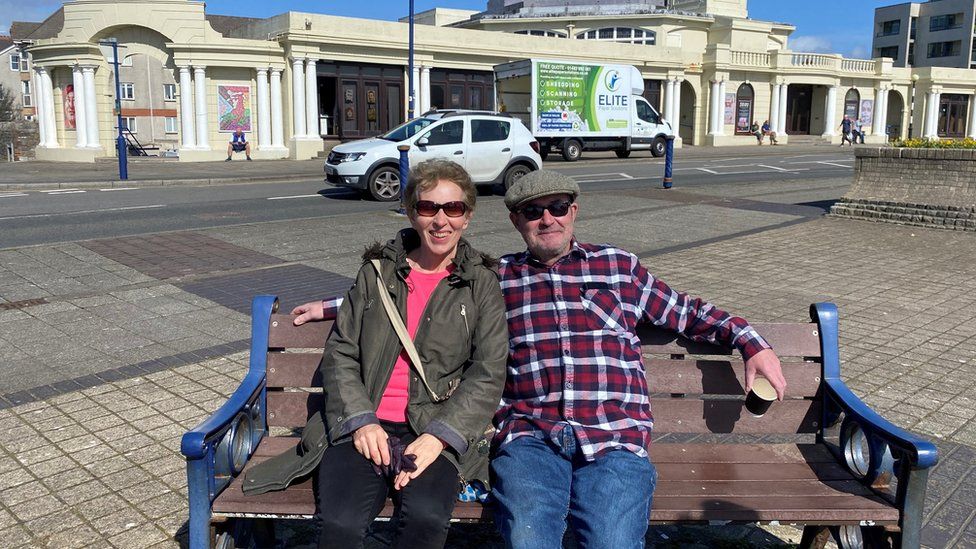 Mrs Greenslade said they were both teachers and go to Porthcawl to blow off steam.
"Not coming for three months – it was like a prison sentence. So that feeling of freedom, and meeting my lovely friends, I've been singing and dancing all week," she said.
"Porthcawl has got something for everyone so I don't worry too much about the summer months because we are quite good at avoiding crowds anyway. But I am delighted, and I can't wait for other people to enjoy and keep the businesses going."