After paying rent and essential bills, Adam Donkin has nothing left to pay the bus fare and buy his food.
The 26-year-old said that meant he had to "let my pride go" and ask his parents for financial help.
"It feels embarrassing at this age having to rely on them again," said Adam, from Peterborough.
"Without them, and the understanding of my landlord, I'd have lost the roof over my head. I'd literally have empty cupboards."
He was let go from his job in telesales in March and claimed Universal Credit.
'Dire straits'
"I am desperate to find work as soon as possible. I've filled in an endless number of applications, but it is the same story. Businesses are struggling to retain staff rather than taking on new people," he said.
"I am already falling into debt, so I want to make sure I have a job that gives a steady wage. If I don't find something by March, it will be dire straits."
That deadline is the result of his concern about the end of a £20-a-week uplift in Universal Credit. It was brought in by the government in April, after the UK went into lockdown, to help those who had lost their jobs.
It was to last a year and there has been no evidence of Chancellor Rishi Sunak intending to extend the benefit boost, although the government said it would continue to assess how best to support the economy.
"A cut of £20 a week is £80 a month. Even when I was working, that was a lot of money," Adam said.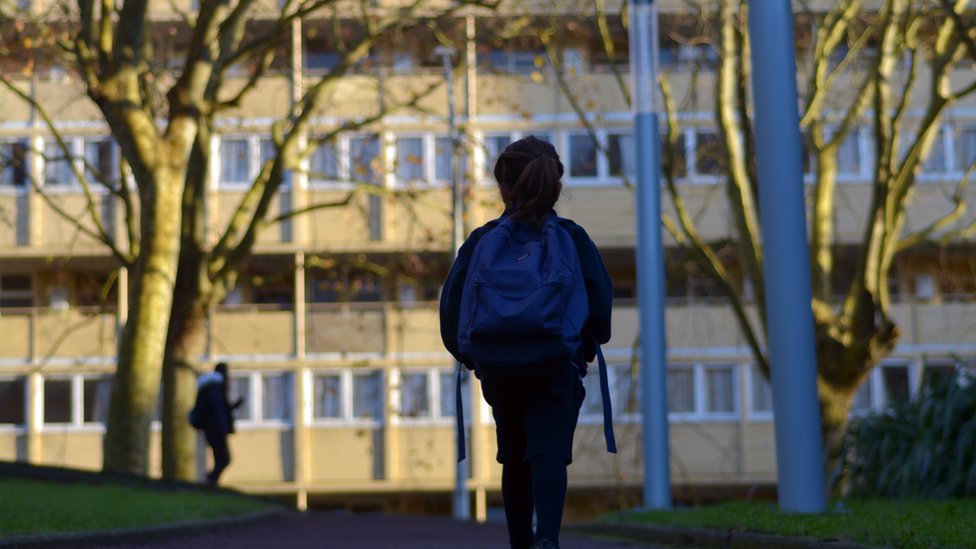 In September, 50 children's charities, food bank providers, housing organisations, benefit and debt advisers, disability groups and others said that if the "lifeline" was cut, it risked plunging struggling households into poverty.
Now Citizens Advice has renewed calls for the increase to be made permanent for nearly six million people receiving the benefit.
"Some were on a financial knife edge going into this crisis, while others have been forced to turn to the benefits system for the first time. Many would now struggle if they lost £20 a week," said Alistair Cromwell, acting chief executive of Citizens Advice.
"The government did the right thing in boosting Universal Credit at the start of this pandemic. With a tough outlook in the labour market, it must now support our recovery by making this uplift permanent."
'Struggle'
Ali, a nanny, is another jobseeker who said she was worried about having to ask her 84-year-old mother for financial help.
The 56-year-old finished one job in February, then was unable to find another.
"I put into the [tax] system for 32 years. I was sensible," she said.
"It's been a struggle to find work because families don't want new people coming in and out of their houses. I'm hoping that will change soon, but if it doesn't, I'm worried I'll lose the house. That would be absolutely devastating."
Government commitment
A survey of 6,000 people by Citizens Advice suggested that, on average, adults reported losing 13% of their household income as a result of the coronavirus outbreak.
That rose to 40% for people who had applied for Universal Credit as a result of the pandemic.
A government spokesman said: "We are committed to supporting the lowest-paid families through the pandemic and beyond.
"That is why we have raised the living wage, boosted welfare support by billions of pounds and introduced a £170m scheme to help children and families stay warm and well-fed during the coldest months."
By Kevin Peachey
Personal finance correspondent